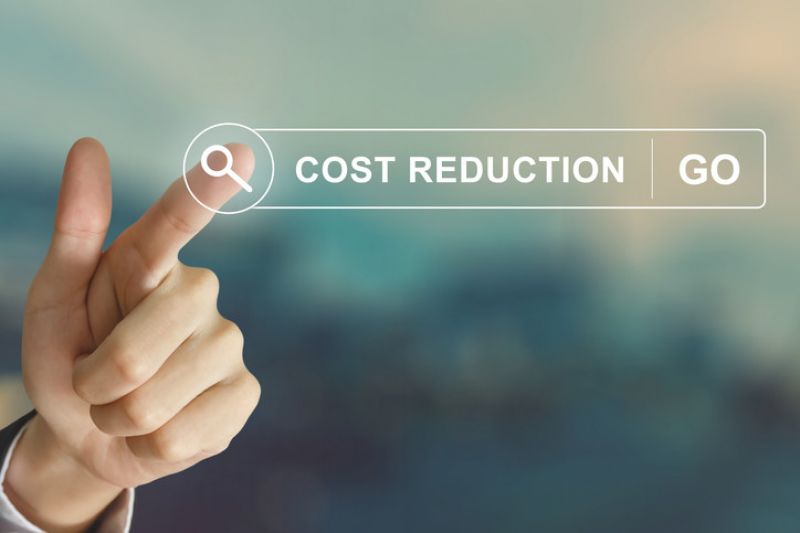 What is cost optimization? Cost optimization refers to adopting strategies to put to use the available resources in the best and cheapest possible manner. Cost optimization is the need of the hour with the ongoing scenario.
Covid-19 have trickled down and sucked the revenue out of the whole system. Not only the companies have faltered and begin to risk its survival but also the world's economy as a whole is finding it difficult to stay affirm due to the pandemic. The only positive agenda that is keeping everyone afloat in these difficult times is "We are all into this together".
No matter what, to bring things back to normal, the businesses and companies have to find a way out without depending on lay-offs, cutting costs and other such disruptive alternatives. To simplify things further, the three areas that any business has to focus on is:
Improving the supply chain,
Increasing customer engagement and interaction
Focusing on cost adjustments i.e. cost optimization rather than cutting costs
Finding a smart strategy to cost optimization is what all businesses are focusing on. Cost adjustments should be made by making calculative decisions, prioritizing the needs smartly and focusing on areas that will drive the max gain and value.
Here are quick tips on mitigating cost optimization post COVID-19 before heading forwards:
Reduction and managing cost
The one way of reducing and managing cost is by increasing the margin and operating profit.
Also, as vendors have been equally hit badly by the effects of Covid-19. Having a prior discussion with them about the pricing plans can help your business to cut costs by creating and jumping to such opportunities of cost reduction.
As not all sectors are performing badly in the wake of Covid-19. Shifting your USP to products and services that have high demand can help you in driving profit. Direct your spending to products that are likely to be in demand during this period or after.
Focus on automation and digital
As work from home is on the hike, streamlining the IT infrastructure can be a beneficial move. One can reduce the IT infrastructure cost to the minimum by getting away with obsolete and redundant applications and software. Put efforts in finding a versatile platform that can fulfil multiple needs without spending too much for each service required.
Make the best use of digital technology by shifting towards automation. This will result in decreased labour costs and increased productivity in the long run.
Focus on the quality of data
The key to cost optimization for businesses lies somewhere in shifting focus towards digital presence. A majority of the audience spends more time online, even more with the lockdown and new Covid-19 norms, it is beneficial for businesses to not only focus on the quality of products and services but on information and data too. Find platforms/software that can leverage your everyday business and fulfil long terms goals as well.
Cost Optimization in Service Sectors
Service sectors are one of the few sectors that have been finding it difficult to manage its cost with the ongoing scenario. Service sectors have been working hard to improve their customer's online experience. Moreover, that's the only way out to survive in the changing times. Here is how digitalizing can help in cost optimization for service sectors:
Call centres optimization
Call centres have seen a sharp surge in their demand as more customers are seeking help with the queries through calls. This result in high traffic and long waiting lines which increases the cost and thereby hampers customer satisfaction as well. The solution lies in adopting an end-to-end digital system that will speed the interactions, diminishes operational costs and forwards waiting calls to trained call centre representatives. This helps in catering more customers at a time resulting in increased conversion rates.
The service sector employees are at the forefront of this pandemic. It is harder to serve the customers without getting exposed to them. The only solution for providing services to the customer is through a remote workforce. Though not as effective as direct communication in the first place, once implemented into the organization through improved technologies can bring out a huge change in figures of operational cost. Remote working can help in eliminating the cost of rent, office supplies, maintenance, electricity bill and a lot more.
So, the two major cost optimization solutions post Covid-19 comes down to:
1. Strategic cost optimization
Strategic cost optimization includes finding and correcting the defects within the system to eliminate the unnecessary costs piling up. This includes streamlining the inefficiencies and reducing the operating costs. This also involves making adjustments in costs through workforce optimization like restructuring the workforce, changing the hierarchy, increasing span of controls etc. This implies adjusting costs from a short term perspective.
2. Strategic technological optimization
The second and main solution to long term cost optimization lies in adopting automation, building strong IT infrastructure, gathering means of quality data and information etc. This includes stacking, infra modernization, computerization etc. Also, focus on cloud computing, remote working, offshore outsourcing and other related IT costs.
Such cost optimization and cost savings can further be invested to fund long term solutions and be utilized more effectively. If you are a business in the service sector, manufacturing sector or an IT company, there is still a huge scope of getting back to the track post Covid-19 through strategic cost optimization solutions.
Find the solutions within your organizational system, do the rapid assessment, digital assessment and smart prioritization to effectively optimize the cost.